The video recording of crows cawing is from January 18, 2021. They weren't making a lot of noise this morning on my walk, just a caw here and there. But there were a truck load of them cawing like their lives depended on it the day after the recent snowstorm.
The crow above is from this week.
I really love my sketchbooks, and usually have a few of them on the go. I have one with a pencil tucked inside a "snug" I made for it because every time I put my hand inside my bag, the sharp tip of the pencil stabbed my fingers. So the snug holds it together. That small sketchbook, I use in conjunction with my oil painting. I carry a small viewfinder in it and map out a quick value and composition sketch before painting. In the world of sketchbooks, it's pretty small (about 4 x 6-inches), which comes in handy when you're lugging art gear around to paint outdoors.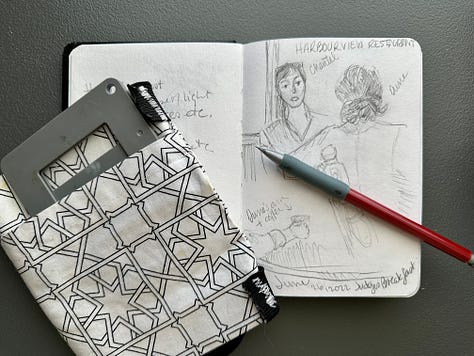 More on my sketchbooks in a future post. That's it for now.
Okay, here's a couple morefrom this week … some are plein air, others are from photo references, memory and imagination. The long sketchbook is about 8 x 5-inches. One of the smallest sketchbooks is about 3.5 x 5.5-inches. I'm about to start another sketchbook, it's a biggie, coming in at about 8.5 x 12-inches.
Pure fun.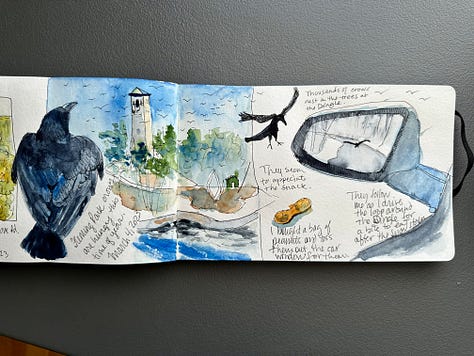 Thanks for your time and encouragement.