Discover more from Archibald.Studio
Archibald.Studio contains some of the moving parts for www.MaryAnn.ca: a podcast, news, paintings, thoughts, ideas, etc. Fun and games.
Hi everyone,
Just a quick note to let you know that I'm still alive!
I've been sick off and on (mostly on) since December 26th. Each time I started to feel better I was knocked over by another bug or complication.
Am starting to feel better again, thanks to a visit to a local pharmacist, and this time I think it's for real. Fingers crossed.
Planned to take part in a 31-day, daily painting challenge and by the second day of painting my body just wouldn't have any of it, so I had to withdraw. Here's a small 5 x 7-inch oil sketch from life, completed January 1st when I still had high hopes that I might have been able to muster through the challenge.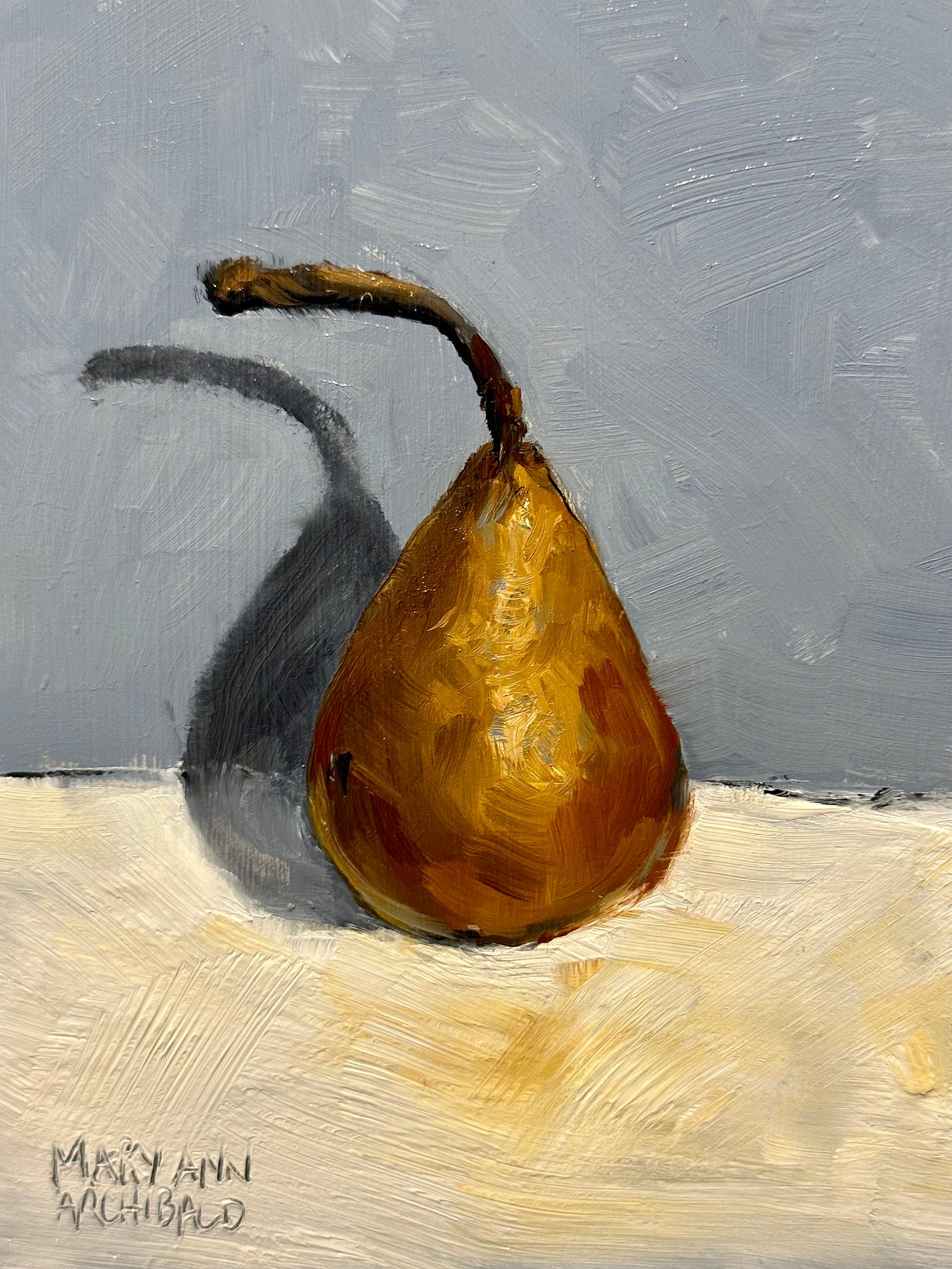 But not all is lost!
In other bits of good news, my website got a little refresh, so it's working faster and shows a bit cleaner.
And I'm going to do another draw for three blank note cards at the end of this month too. So stay tuned, you might be the winner.
Thank you for your patience.
Hope 2023 is treating everyone well.